ABBATH Announces Shows In Asia
Posted on February 20, 2020
More information about Outstrider
ABBATH have added more dates to their already announced run of Australian and Asian shows in September this year. The full list of shows can be found below.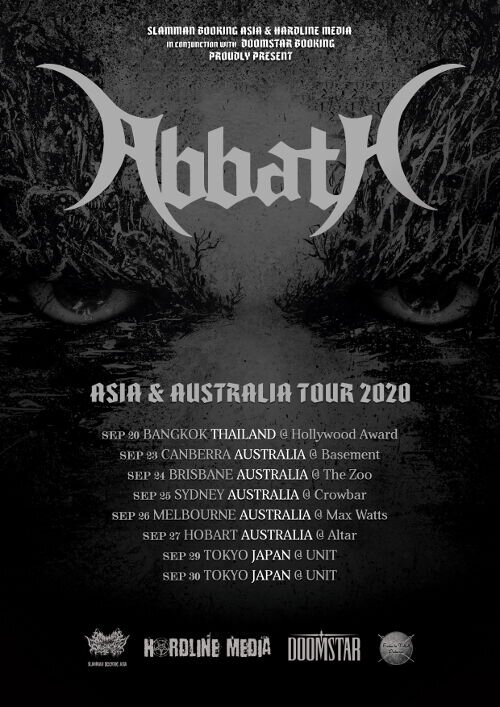 The tour kicks off on September 20 in Bangkok, and sees the band playing in Australia and Japan straight after.
Asia & Australia tour
23 Sep 20 Canberra (AU) Basement
24 Sep 20 Brisbane (AU) The Zoo
25 Sep 20 Sidney (AU) Crowbar
26 Sep 20 Melbourne (AU) Max Watts
27 Sep 20 Hobart (AU) Altar
29 Sep 20 Tokyo (JP) The Unit
30 Sep 20 Tokyo (JP) The Unit
Festivals
02 May 20 Kopervik (NO) Karmøygeddon Metal Festival (Exact date TBA)
03 Jun 20 Barcelona (ES) Primavera Sound Festival (Exact date tba)
19 Jun 20 Clisson (FR) Hellfest
04 Jul 20 Dokkum (NL) Dokkem Open Air
ABBATH will be playing in support of the latest release, 'Outstrider' which is still available in the Season of Mist shop.
Follow ABBATH on Facebook.
View Abbath