ABYSMAL DAWN Shares Video for Re-recording of "Blacken the Sky"
Posted on January 6, 2022
More information about Nightmare Frontier
Los Angeles death metal titans ABYSMAL DAWN will be releasing a new EP, 'Nightmare Frontier,' on February 4, 2022 via Season of Mist! The band is now sharing a brand new version of the song "Blacken the Sky," which was mixed, mastered, and recorded by ABSYMAL DAWN guitarist/vocalist Charles Elliott. The re-recording can be found along with a lyric video at THIS LOCATION.
Regarding the decision to re-record the track, Elliott explains, "When it came time to record this EP we started discussing re-recording an older track. After a bit of back and forth, we all ended up voting for 'Blacken The Sky.' That was actually the first song I ever wrote for Abysmal Dawn, and it seemed sort of fitting to update it a little for a new era. Enjoy!"
Pre-orders for 'Nightmare Frontier' are now live at the Season of Mist E-Shop, Abysmal Dawn Bandcamp, and Abysmal Dawn Store. The single and EP can be pre-saved across all streaming services HERE.
Moreover, ABYSMAL DAWN will be embarking on an extensive North American tour as direct support for OBSCURA at the start of next year! The trek will kick off in San Diego, CA on February 3 and will conclude on March 23 in Fresno, CA! Tickets are on sale NOW! The full run of dates can be found below!
ABYSMAL DAWN Tour Dates
A Valediction North America 2022
(w/ OBSCURA, VALE OF PNATH, + INTERLOPER)
02/03: San Diego, CA @ Brick by Brick [TICKETS]
02/04: Mesa, AZ @ Nile Theater [TICKETS]
02/05: Los Angeles, CA @ 1720 [TICKETS] **Hometown Show**
02/06: Las Vegas, NV @ Backstage Bar [TICKETS]
02/07: Salt Lake City, UT @ Urban Lounge [TICKETS]
02/08: Denver, CO @ The Oriental Theater [TICKETS]
02/10: Oklahoma City, OK @ Whisky Nights [TICKETS]
02/11: Austin, TX @ Come and Take it Live [TICKETS]
02/12: Dallas, TX @ Amplified live [TICKETS]
02/13: Houston, TX @ Warehouse Live [TICKETS]
02/14: New Orleans, LA @ Santos [TICKETS]
02/16: Orlando, FL @ The Haven [TICKETS]
02/17: West Palm Beach, FL @ Respectable Street [TICKETS]
02/18: Tampa, FL @ The Orpheum [TICKETS]
02/19: Atlanta, GA @ Masquerade (Hell) [TICKETS]
02/20: Nashville, TN @ The Basement East [TICKETS]
02/21: Knoxville, TN @ Barley's Knoxville [TICKETS]
02/22: Virginia Beach, VA @ Elevation 27 [TICKETS]
02/23: Baltimore, MD @ Soundstage [TICKETS]
02/24: Harrisburg, PA @ HMAC [TICKETS]
02/25: Brooklyn, NY @ Knitting Factory [TICKETS]
02/26: Boston, MA @ Sonia [TICKETS]
02/27: Hartford, CT @ Webster Underground [TICKETS]
02/28: Quebec City, QB @ Imperial Bell [TICKETS]
03/01: Montreal, QB @ Les Foufounes Électriques [TICKETS]
03/02: Ottawa, ON @ Maverick's [TICKETS]
03/03: Toronto, ON @ Lee's Palace [TICKETS]
03/04: Rochester, NY @ Montage Music Hall [TICKETS]
03/05: Pittsburg, PA @ Preserving Underground [TICKETS]
03/06: Indianapolis, IN @ Emerson Theatre [TICKETS]
03/07: Louisville, LA @ Diamond Concert Hall [TICKETS]
03/08: Detroit, MI @ The Sanctuary [TICKETS]
03/09: Chicago, IL @ Reggies [TICKETS]
03/10: Milwaukee, WI @ X-Ray [TICKETS]
03/11: St. Paul, MN @ Turf Club [TICKETS]
03/12: Winnipeg, MB @ Park Theater [TICKETS]
03/14: Calgary, AB @ Dickens [TICKETS]
03/15: Edmonton, AB @ Starlite Room [TICKETS]
03/17: Vancouver, BC @ Rickshaw Theater [TICKETS]
03/18: Seattle, WA @ El Corazon [TICKETS]
03/19: Portland, OR @ Dante's [TICKETS]
03/21: Santa Cruz, CA @ The Catalyst
03/22: Petaluma, CA @ Phoenix Theater [TICKETS]
03/23: Fresno, CA @ Full Circle [TICKETS]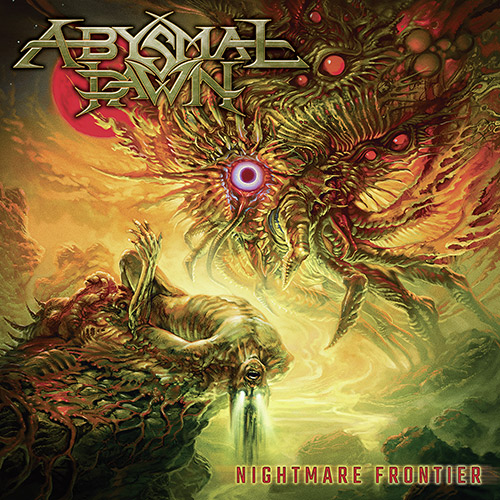 View Abysmal Dawn