CARACH ANGREN have appeared today in a live-to-air performance on Adult Swim's FishCenter show on October 22nd. Watch the performance below.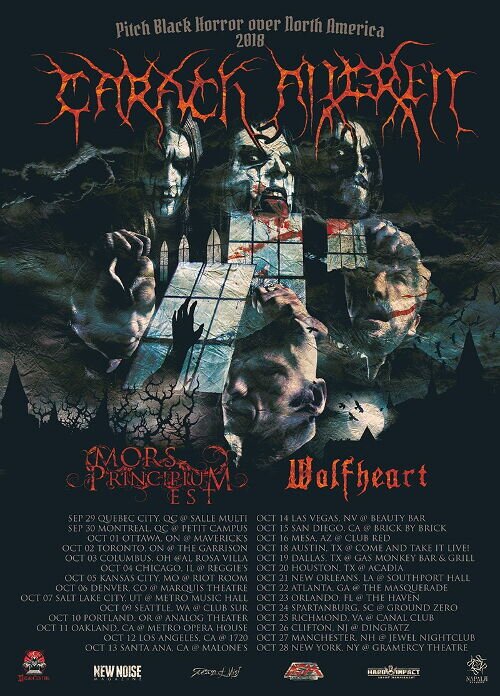 The game show can be watched here.
CARACH ANGREN are storming across the US on the "Pitch Black Horror Over North America" tour. Check out the remainder of the tour dates below.
CARACH ANGREN live
All dates with MORS PRINCIPIUM EST, WOLHEART
Oct. 23 Orlando, FL @ The Haven
Oct. 24 Spartanburg, SC @ Ground Zero
Oct. 25 Richmond, VA @ Canal Club
Oct. 26 Clifton, NJ @ Dingbatz
Oct. 27 Manchester, NH @ Jewel Nightclub
Oct. 28 New York, NY @ Gramercy Theater
The band is touring in support of their latest release 'Dance and Laugh amongst the Rotten'. The album is still available in the Season of Mist shop.
Join CARACH ANGREN on their official Facebook page
View Carach Angren