DEFILED – Towards Inevitable Ruin – May 31, 2016
Posted on May 31, 2016
More information about Towards Inevitable Ruin
Japanese cult death metal act DEFILED are unleashing the second new track taken from their forthcoming album 'Towards Inevitable Ruin', which is slated for worldwide release on July 8th and can be pre-ordered here. The massively raw track "Conspiracy" is now exclusively streaming via the official media partners listed below.
Metal Obsession (AU)
Rock Hard (DE)
Pitchline Zine (ES)
Inferno (FI)
Horns Up (FR)
Rocking (GR)
Kronos Mortus (HU)
Metalitalia (IT)
Lords of Metal (NL)
Metal Hammer (NO)
Antichrist Magazine (UA)
Zero Tolerance (UK)
Mastermind Yusuke Sumita states: "The time has come to offer you another track from our upcoming album 'Towards Inevitable Ruin'. We are well aware that this production deviates quite a bit from the current standard, because it has a lot of vibration, but hopefully many of you guys enjoy our effort to achieve an 'organic sound'. We have worked hard on it and we are very proud of having a natural rich tone… no regrets!"
Artwork and tracklist of 'Towards Inevitable Ruin' can be viewed below.
Subversion
Cauterized
Doomsday
Conspiracy
Force And Obedience
Shadows Hands
Fear From Above
Scapegoat
Debunked
One World
Silent But Ongoing
Towards Inevitable Ruin
DEFILED have previously announced the first shows in Japan in support of 'Towards Inevitable Ruin'. The band is currently working on a worldwide tour. See below for a list of all currently confirmed dates.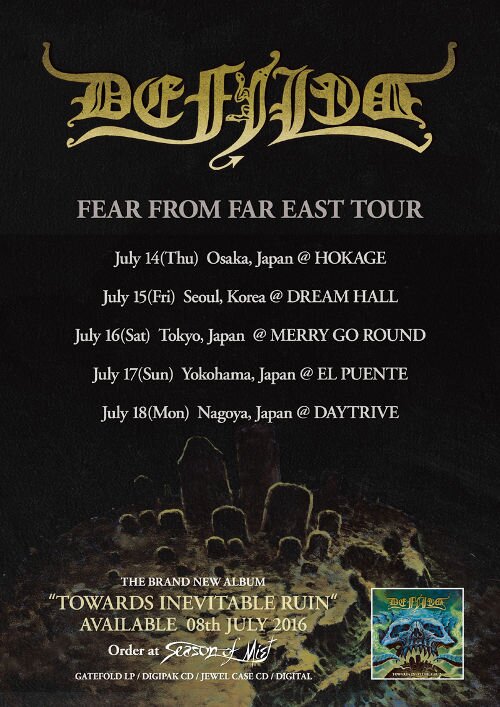 14 Jul 16 Osaka (JP) Hokage
15 Jul 16 Seoul (KR) Dream Hall
16 Jul 16 Tokyo (JP ) Merry Go Round
17 Jul 16 Yokohama (JP) El Puente
18 Jul 16 Nagoya (JP) Daytrive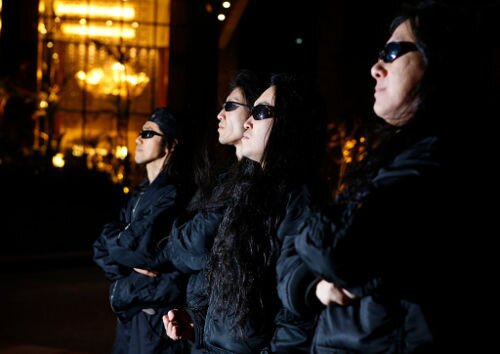 Line-up
Shinichiro Hamada: vocal, guitar
Yusuke Sumita: guitar
Hiroaki Sato: bass
Keisuke Hamada: drums
Join DEFILED on their Facebook and official website!
View Defiled