After the success of last year's reissue of DESTRÖYER 666′ classic "Cold Steel… for an Iron Age", many fans asked for the 2000 masterpiece "Phoenix Rising" to get the same treatment. Well that time has come! On August 24th (28th in North America), the Australian warmongers' sophomore album will hit the stores as CD and LP in remastered editions with brand new artwork and liner notes from the band!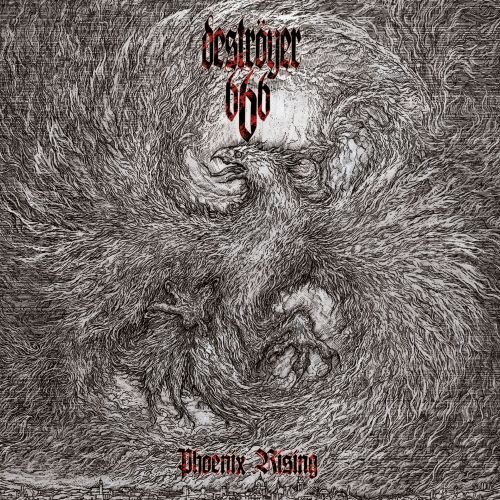 With the release of their second album "Phoenix Rising" DESTRÖYER 666 reached a new dimension. British magazine Terrorizer saw the Australian warriors enter "a new phase that mixes the best of old school barbarity with quality songwriting" and Aardschok chimed into this praise by giving 90/100 points. With their steadily growing popularity, DESTRÖYER 666 had clearly delivered a must-have masterpiece in the view of old and new fans alike.
The icing on the cake is that the long-awaited reissue of "Cold Steel…" in vinyl LP will be released on August 24th as well!
The remastered editions of "Phoenix Rising" will be available for pre-order on Season of Mist's e-shop within a couple days.
View Deströyer 666