HIEROPHANT – Mass Grave – October 31, 2016
Posted on October 31, 2016
More information about Mass Grave
HIEROPHANT have premiered their complete new full-length 'Mass Grave'. The raw Italian death metal outfit will release their fourth full-length on the 4th of November and can be pre-ordered here.
'Mass Grave' is exclusively streaming via the official media partners listed below.
Metal Obsession (AU)
Spark (CZ)
Metal Hammer (DE)
La Grosse Radio (FR)
Rock Overdose (GR)
Lángoló Gitárok (HU)
Metal Italia (IT)
Lords of Metal (NL)
Musick Magazine (PL)
Terrorizer (UK)
Hymn of Perdition
Execution of Mankind
Forever Crucified
Mass Grave
Crematorium
In Decay
Sentenced to Death
The Great Hoax
Trauma
Eternal Void
HIEROPHANT comment: "Our new album, 'Mass Grave' is the result of two years spent collecting disgust and constant disappointment towards humanity and transforming this feeling into music. We are more than proud of that. Check this full record stream now."
'Mass Grave' can be ordered from the Season of Mist shop.
Join HIEROPHANT on their official Facebook page!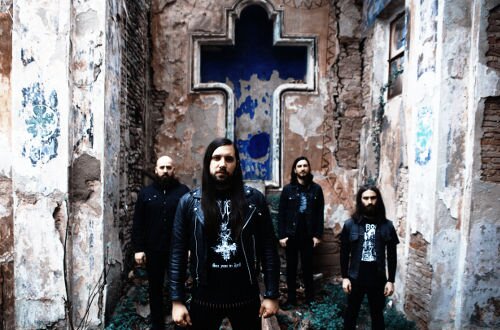 View Hierophant