KYLESA – Ultraviolet – February 26, 2013
Posted on February 26, 2013
More information about Ultraviolet
Savannah-based quintet KYLESA have announced the title and release date of their forthcoming album. One of the most anticipated hard rock releases of 2013 and the follow-up to their critically-acclaimed album 'Spiral Shadow', 'Ultraviolet' will hit the stores on 24th (May 28th in North America).
"Whereas 'Spiral Shadow' was a warm album suggesting concepts of hope, 'Ultraviolet' is a bit colder and darker", explains songwriter/guitar player Laura Pleasants. "All of our studio albums have their own unique identity and we've always been a band who strives for something different than what current fads suggest. With 'Ultraviolet', we took a step inward and wrote music that we felt we had to write; this album centers around the multiple themes of loss and you can feel it in the music. Everyone goes through it during their lifetime and this record reflects that experience".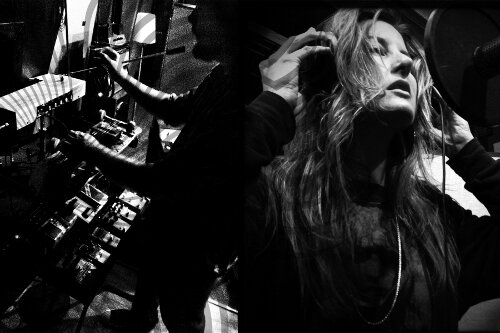 KYLESA recorded 'Ultraviolet' at The Jam Room in Columbia, South Carolina with the band's guitar player/songwriter and sought-after producer, Phillip Cope (BARONESS, BLACK TUSK) once again overseeing production.
KYLESA released a rarities collection in November titled 'From The Vaults, Vol. 1', which featured unreleased, new and alternate versions of songs spanning the band's catalog as well as one new song titled "End Truth." Cope and Pleasants spent over a year going through their archives preparing the release.
The band's most recent studio album, 'Spiral Shadow', had the highest metal/hard rock entry on the Village Voice's 2010 Pazz & Jop album poll, led Pitchfork to say "KYLESA would be a household name" following the release and landed the band on the cover of Terrorizer as well as album of the month accolades from Metal Hammer, Rock Sound and Visions Magazines. In 2011, KYLESA became the first metal band to perform on Last Call with Carson Daly.
KYLESA will return to the road in May with more details forthcoming.
'Spiral Shadow' and 'From The Vaults, Vol. 1' are still available on Season of Mist's e-shop in various formats.
View Kylesa