NOCTURNAL GRAVES – Titan – December 21, 2018
Posted on December 21, 2018
More information about Titan
NOCTURNAL GRAVES have announced Australian tour dates in support of Swedish wolves WATAIN. The rampage will kick off at the Max Watt's in Melbourne of February 22, and continue to wreck havoc in Australia and New Zealand until a final curtain at the Galatos in Auckland (NZ) on the 27th of February. Find a full list of confirmed shows below.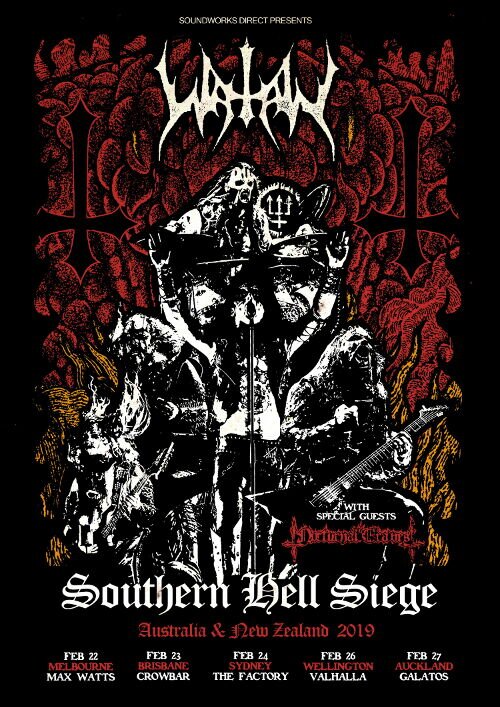 NOCTURNAL GRAVES comment: "It has been some time since we desecrated the stages of Australia, so we are proud to make our return alongside our Brothers in Watain and to finally present 'Titan' to the audiences of Australia…. furthermore, we will finally make our way to New Zealand for the first time, something we have anticipated for many years. Join us to make these shows rage with Blood! Fire! Death! We are ready to crush!"
NOCTURNAL GRAVES + WATAIN
22 Feb 19 Melbourne (AU) Max Watt's
23 Feb 19 Brisbane (AU) Crowbar
24 Feb 19 Sydney (AU) The Factory
26 Feb 19 Wellington (NZ) Valhalla
27 Feb 19 Auckland (NZ) Galatos
NOCTURNAL GRAVES will be playing in support of their latest release 'Titan', which is still available in the Season of Mist shop.
Join NOCTURNAL GRAVES on their official Facebook page.
View Nocturnal Graves