SEASON OF LEGENDS
Posted on January 11, 2011
Season of Mist proudly announces the signing of OF LEGENDS, the metal side project from Luis Dubuc, of THE SECRET HANDSHAKE fame. After extensive tours and nice billboards entries, Dubuc announced the creation of OF LEGENDS a few months ago. Make no mistake though: OF LEGENDS is far from the Motown and Soul influences of Dubuc's previous project. "Stranded" is nothing but pure metal, going towards the modern extreme and core scenes and delivering riffs that make your feet and neck move to the rupture. The kind of music somebody coming from a much groovier place could write – only with a ton of anger and hate on top!
Dubuc comments: "We are all very excited to be a part of such a cool label. Some of our influences include The Dillinger Escape Plan, Atheist and even Mayhem so it's cool to have a home alongside those bands. We are looking forward to this album being released and touring all over on it!"
OF LEGENDS is managed by none other than THE DILLINGER ESCAPE PLAN founder / guitarist Ben Weinman, and will see their debut "Stranded" hit the stores on March 21st (March 29th in North America).
Prior to the release of the album, US fans will have the opportunity to discover OF LEGENDS live on a one month tour with NORMA JEAN! Dates and venues are as follows:
24 Feb 11 Dallas, TX (US) The Loft
25 Feb 11 San Antonio, TX (US) White Rabbit
26 Feb 11 Houston, TX (US) Warehouse
28 Feb 11 Lubbock, TX (US) Tequilla Nights
01 Mar 11 Albuquerque, NM (US) Launch Pad
02 Mar 11 Phoenix, AZ (US) Nile Theater
03 Mar 11 Pomona, CA (US) Glasshouse
04 Mar 11 San Francisco, CA (US) Slims
05 Mar 11 Sacramento, CA (US) Boardwalk
06 Mar 11 Portland, OR (US) Hawthorne Theater
07 Mar 11 Seattle, WA (US) Neumos
09 Mar 11 Boise, ID (US) The Venue
10 Mar 11 Salt Lake City, UT (US) Club Sound
11 Mar 11 Denver, CO (US) Marquis Theater
12 Mar 11 Lawrence, KS (US) The Bottleneck
13 Mar 11 Minneapolis, MN (US) Station Four
15 Mar 11 Chicago, IL (US) Bottom Lounge
16 Mar 11 Cleveland, OH (US) Peabodys
17 Mar 11 Pittsburgh, PA (US) Mr. Smalls
18 Mar 11 New York, NY (US) Gramercy Theatre
19 Mar 11 Worcester, MA (US) Palladium Upstairs
20 Mar 11 Lancaster, PA (US) Chameleon Club
22 Mar 11 Richmond, VA (US) Canal Club
23 Mar 11 Charlotte, NC (US) Tremont Music Hall
24 Mar 11 Tampa, FL (US) State Theatre
25 Mar 11 Atlanta, GA (US) Masquerade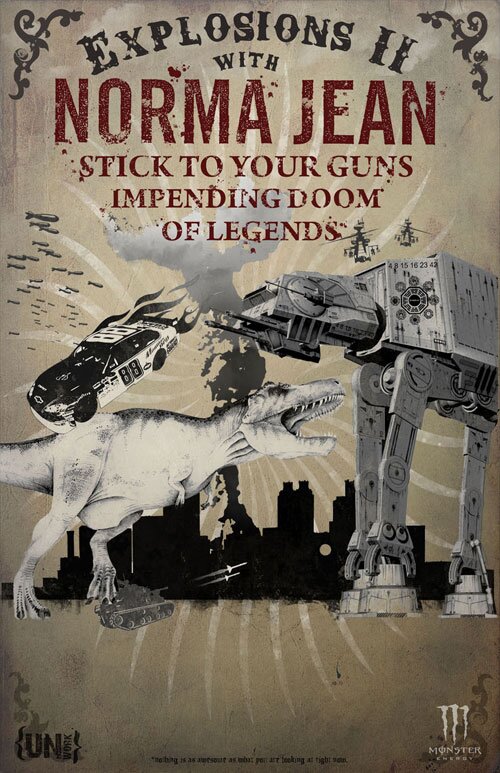 View Of Legends