Greek legend ROTTING CHRIST's forthcoming album is entitled ΚΑΤΑ ΤΟΝ ΔΑΙΜΟΝΑ ΕΑΥΤΟΥ ("Do What Thou Wilt") and has been scheduled for a March 1st (March 5th in North America) release next year. Time to unveil the cover artwork, tracklisting and limited edition of this much-anticipated masterpiece!
In Yumen - Xibalba
P'unchaw Kachun - Tuta Kachun
Grandis Spiritus Diavolos
Kataton Demona Eaftou
Cine Iubeste Si Lasa
Iwa Woodoo
Gilgames
Rusalka
Ahura Mazda Anra Mainiuu
666
The album will be available as jewel case CD, double gatefold LP and limited edition Digibox including a Digipak CD with bonus track "Welcome to Hel", a pendant in velvet bag and a flag.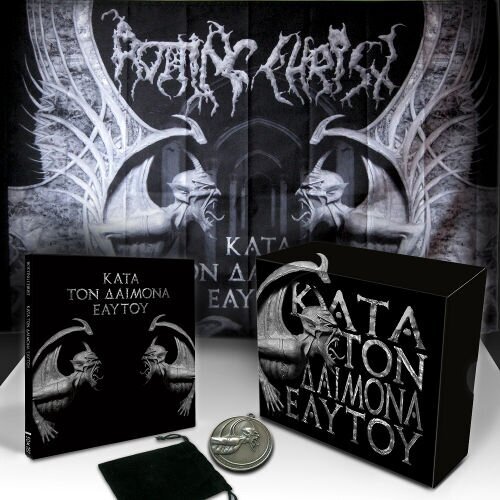 Pre-orders will start soon so keep an eye on our e-shop!
View Rotting Christ