ROTTING CHRIST – Their Greatest Spells – May 29, 2018
Posted on May 29, 2018
More information about Their Greatest Spells
The Greek veterans of ROTTING CHRIST have entered the studio for the recording of their brand new album, which will be released early 2019 via Season of Mist. Read the band's statement below.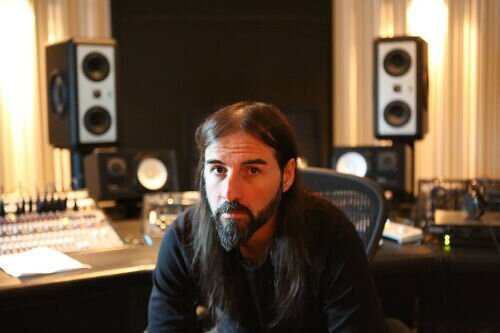 The new album will be produced by vocalist Sakis Tolis himself, and Jens Borgen (AMON AMARTH, KREATOR, DIMMU BORGIR, OPETH, KATATONIA) will again take on the job of mixing and mastering.
Regarding the new record, vocalist Sakis Tolis comments: "After almost two years on the road promoting and supporting our latest album 'Rituals', the time has come to create its follower. An album that will be inspired by the intense artistic worries which arose during those two years on the road, and which seems to be our darkest and most mystical influences yet in our career! Thanks for the support all those years, we will not disappoint you!"
The band will be performing at a select number of festivals this summer. A list of all confirmed dates can be found below.
ROTTING CHRIST
02 Jun 18 Duisburg (DE) Rage Against Racism
07 Jun 18 Sölvesborg (SE) Sweden Rock
16 Jun 18 Cerveny Kostelec (CZ) Czech Death Fest X
14 Jul 18 Anyksciai (LT) Devil Stone Festival
17 Aug 18 Borre (NO) Midgardsblot Festival
18 Nov 18 Bucharest (RO) Metal Gates
ROTTING CHRIST have recently released their new compilation, 'Their Greatest Spells'. Artwork, track-list, and album details are shown below. 'Their Greatest Spells' can still be ordered in various formats from the Season of Mist shop.
The Sign of Prime Creation
Athanati Este
Non Serviam
King of a Stellar War
Nemecic
Grandis Spiritus Diavolos
Art of Sin
Dying
Archon
Serve In Heaven
Astral Embodiment
After Dark I Feel
Sorrowfull Farewell
In Yumen-Xibalba
Elthe Kyrie
Cold Colours

The Sign of Evil Existence
Fgmenth Thy Gift
Ze Nigmar
Phobo's Synagogue
Demonon Vrosis
...Pir Threontai
Kata Ton Daimona Eaytoy
Among Two Storms
Semigod
Welcome to Hel
A Dynasty from the Ice
Shadows Follow
Forest of N'gai
Feast of the Grand Whore
Exiled Archangels
Saturn Unlock Avey's Son
I Will Not Serve
Join ROTTING CHRIST on their official Facebook page.
View Rotting Christ