TSJUDER – Antiliv – July 24, 2015
Posted on July 24, 2015
More information about Antiliv
TSJUDER are now streaming the first new track from their forthcoming album 'Antiliv', which has been scheduled for worldwide release on the 18th of September. The Norwegian black metal stalwarts are premiering their unholy song "Demonic Supremacy" exclusively via the official media partners below.
Metal Obsession (AU)
Spark (CZ)
Metal Hammer (DE)
Friedhof Magazine (ES)
Kaaoszine (FI)
VS-Webzine (FR)
Rockoverdose (GR)
Metalitalia (IT)
Lords of Metal (NL)
Metal Hammer (NO)
Musick Magazine (PL)
Ultraje (PT)
Metal Hammer (UK)
Regarding "Demonic Supremacy", TSJUDER comment: "With 'Demonic Supremacy' we are playing old school black metal in the sense of early BATHORY and CELTIC FROST. This track captures the essence of our roots, while still being black metal as of the year 2015." The Norwegians furthermore point out that 'Antiliv' is "raw and uncompromising".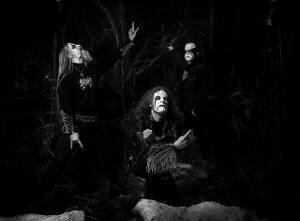 TSJUDER are simultaneously unveiling the dark artwork for 'Antiliv', which has been designed by French artist Vincent Fouquet (MELECHESH, HIMINBJORG, BETHLEHEM) from Above Chaos. Cover and tracklist of the live album can both be viewed below.
Kaos
Krater
Norge
Djevelens Mesterverk
Demonic Supremacy
Slumber With The Worm
Ved Ferdens Ende
Antiliv
Currently TSJUDER are scheduled to perform at the Wolfszeit Festival in Crispendorf, Germany on the 28th of August.
Pre-order 'Antiliv' here in various formats, including a strictly limited digibox edition that contains 5 bonus tracks and other extras!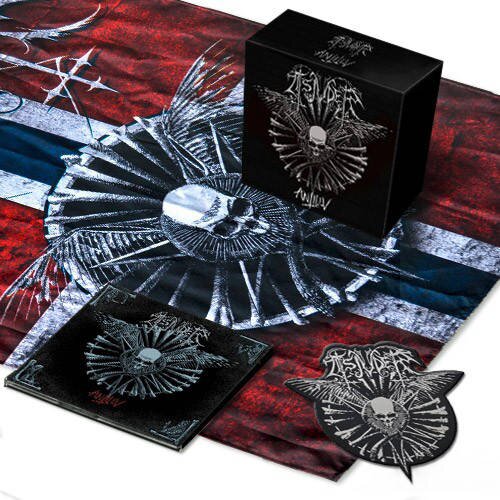 View Tsjuder