CLOAK – To Venomous Depths – October 16, 2018
Posted on October 16, 2018
More information about To Venomous Depths
CLOAK have announced Eastern US dates supporting GOATWHORE. CLOAK joins them December 1st in Dayton, OH, and a full list of confirmed tour dates can be found below.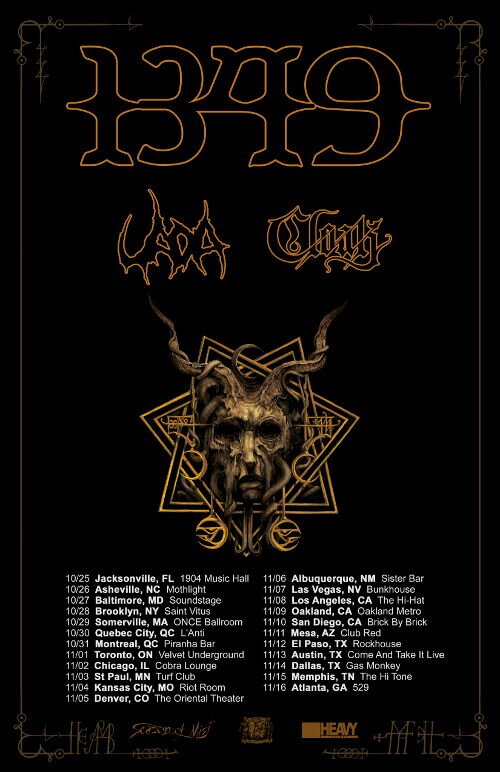 All dates with GOATWHORE:
Dec. 1 Dayton, OH @ Oddbody's
Dec. 2 Frederick, MD @ Café 611
Dec. 3 Richmond, VA @ Canal Club
Dec. 4 Columbia, SC @ New Brookland Tavern
Dec. 5 Memphis, TN @ Growlers
CLOAK recently released a video for the track "Beyond the Veil". The video, conceived and produced by the band is streaming here.
CLOAK are touring in support of their debut full length, 'To Venomous Depths'. The album is still available in the Season of Mist shop.
Join CLOAK on their official Facebook page.
View Cloak