THE DILLINGER ESCAPE PLAN – Option Paralysis – August 3, 2011
Posted on August 3, 2011
More information about Option Paralysis
THE DILLINGER ESCAPE PLAN just launched a new web platform: www.dillingerescapeplan.org. The website will act as the new dashboard for all current and upcoming activity and shows, collecting media shared on social platforms (Flickr, YouTube, Vimeo), media feeds, as well as blog and media entries from the band itself.
Not slowing down since the release of last year's "Option Paralysis", the band is kicking off a two week run of Europe which will see them headline as well as appear on some big summer festivals. Here goes:
03 Aug 11 Dublin (IE) Academy
04 Aug 11 Belfast (UK) Spring & Airbreak
05 Aug 11 Glasgow (UK) Garage
06 Aug 11 Lympne (UK) Hevy Festival
07 Aug 11 Utrecht (NL) Tivoli De Helling
09 Aug 11 Düdingen (CH) Bad Bonn
10 Aug 11 Pinarella Di Cervia (IT) Rock Planet
11 Aug 11 Bildein (AT) Picture On Festival
12 Aug 11 Jaromer (CZ) Brutal Assault
14 Aug 11 Ieper (BE) Ieperfest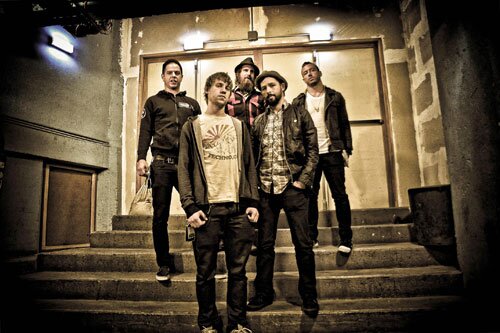 "Option Paralysis" is available in various formats (including a deluxe box set) on Season of Mist's e-shop as well as on iTunes.
View Dillinger Escape Plan, The