HOODED MENACE have revealed new live shows this summer in support of their latest album 'Ossuarium Silhouettes Unhallowed'. See the full list of tour data below.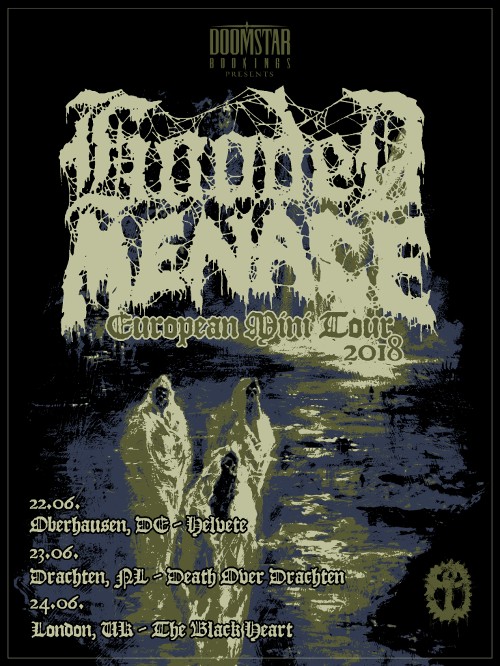 HOODED MENACE comment: "We are excited about our short run through Europe this summer. It'll be just three shows, so doom-death freaks in Germany, The Netherlands, the UK and close, make sure to grab your tics early. See you in June!"
HOODED MENACE
22 Jun 18 Oberhausen (DE) Helvete Club
23 Jun 18 Drachten (NL) Iduna (+Shining +Carnation)
24 Jun 18 London (UK) The Black Heart (+Witchsorrow +Coltsblood)
09 Sep 18 København (DK) Pumpehuset (Kill-Town Death Fest)
HOODED MENACE are touring in support of their recently released album 'Ossuarium Silhouettes Unhallowed'. Artwork and track-list can be viewed below.
Sempiternal Grotesqueries
In Eerie Deliverance
Cathedral of Labyrinthine Darkness
Cascade of Ashes
Charnel Reflections
Black Moss
'Ossuarium Silhouettes Unhallowed' can still be ordered in various formats from the Season of Mist shop.
Join HOODED MENACE on their official Facebook page!
View Hooded Menace