IMPURE WILHELMINA – Radiation – October 23, 2017
Posted on October 23, 2017
More information about Radiation
IMPURE WILHELMINA have kicked off a string of European dates in support of their latest album, 'Radiation', which was released on July 7th. A full list of remaining dates can be found below.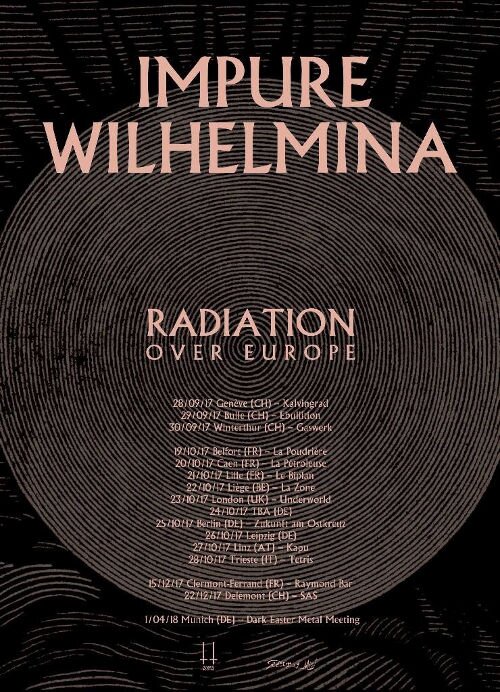 IMPURE WILHELMINA
23 Oct 17 London (UK) The Underworld (+Big Brave)
25 Oct 17 Berlin (DE) Blackland (+Au-Dessus)
26 Oct 17 Leipzig (DE) tba
27 Oct 17 Linz (AT) Kapu
28 Oct 17 Trieste (IT) Tetris
15 Dec 17 Clermont-Ferrand (FR) Raymond Bar
22 Dec 17 Delémont (CH) SAS
01 Apr 18 München (DE) Dark Easter Metal Meeting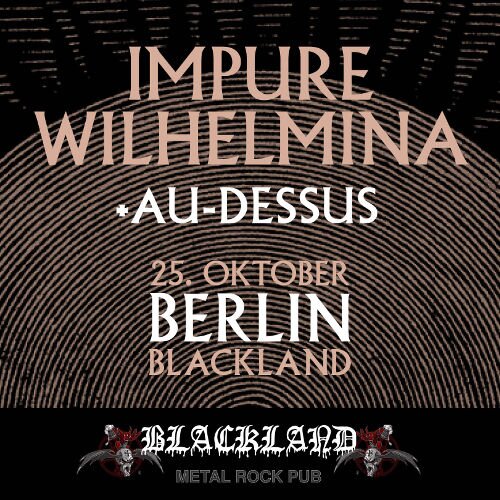 IMPURE WILHELMINA are touring in support of their current full-length, 'Radiation'. Artwork and track list can be viewed below.
Great Falls beyond Death
Sacred Fire
Child
Torn
We Need a New Sun
Meaningless Memories
Bones and Heart
By Ravens and Flies
Murderers
Race with You
'Radiation' can still be ordered in various formats from the Season of Mist shop
Join IMPURE WILHELMINA on their official Facebook page!
View Impure Wilhelmina