NADER SADEK – New Signing – February 1, 2011
Posted on February 1, 2011
More information about In the Flesh
Season of Mist is proud to welcome innovative Egyptian-born artist Nader Sadek to the roster! Known as the designer responsible for the stage imagery on MAYHEM's 2009 US tour, Nader decided to delve deeper into the Metal world by forming his own project in collaboration with Greyhaze Records. He thus teamed up with Rune Eriksen (AVA INFERI, AURA NOIR, ex MAYHEM), Steve Tucker (ex MORBID ANGEL) and Flo Mounier (CRYPTOPSY) to create a Death Metal project under his own name.
NADER SADEK's debut is entitled "In the Flesh" and features compositions and performances by all four artists and has been set to a May 16th (one day later in the US) release.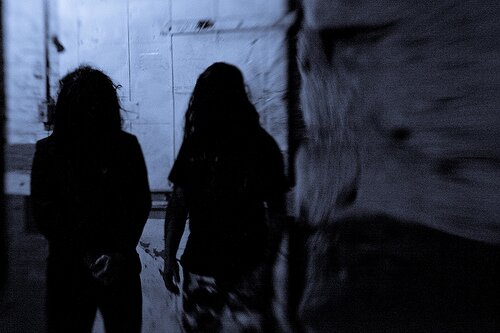 Says Sadek: "My general association with Death Metal, deals with the notion of false perceptions, and how great individuality can be smothered by the weight of an overwhelming environment. This idea is ever-present throughout all my work. Each of the players in this album played key roles in their respective bands, facing difficult challenges, and yet taking their bands to higher levels. Their talent as well as their tenacity has always intrigued me. As such, they fit perfectly in this project."
"I've been looking forward to doing this recording for months", Steve Tucker comments. "Nader does some very interesting art and I enjoy helping him achieve his twisted vision. It's rare to get to play alongside a drummer with the abilities that Flo possesses. It's a bonus that I get the opportunity to jam with professionals such as Rune and Flo. It'll be brutal."
Flo Mounier adds: "It's amazing that artists with different backgrounds can come together to create something so extreme and so dark but yet have so much fun doing so! It has been a pleasure working with Nader and Steve in the past and I'm looking forward to experimenting with Rune's unique style, I can't wait to start laying down the extreme with my boys."
Rune Eriksen: "When first being approached by Nader to collaborate with him, Steve and Flo, I was immediately caught up by the idea of it. Not only is Nader's concept and reasons for doing this of an inspirational character in itself, but also the very thought of collaborating with musicians such as Steve and Flo seemed like an opportunity not to miss."
Check out the video for "Nigredo in Necromance", a song from "In the Flesh".
View Nader Sadek