NOTHNEGAL – Decadence – December 20, 2011
Posted on December 20, 2011
More information about Decadence
NOTHNEGAL's debut album is entitled "Decadence" and will hit the stores on January 20th (24th in North America), 2012. The Maldivian band offers you the opportunity to listen to the album with a crystal clear sound on Bose QuietComfort headphones! To have a chance to win this awesome prize, you will need to remix the song "Janus". Here is how to proceed:
Go to Season of Mist's Facebook page and listen to "Janus" in the Media Player, then download the instrumental stems of the song from NOTHNEGAL's website (you can either download all stems together in a ZIP file or as individual files).
To remix the song, you can use your favourite audio editing software (Pro-Tools, Cubase, Logic, Reason or whichever you prefer). You are allowed to add your own vocals, guitars, drums or whatever instrument you want, as long as you are creative! Please upload your remix to YouTube or Soundcloud and send the link to contests@nothnegal.net or post it on NOTHNEGAL's Facebook Wall.
The competition will be running for one month, up until January 20th, which is the release date of "Decadence". Early February, the band will pick the best three remixes and will post them on their Facebook and/or YouTube pages. All three winners will be offered two NOTHNEGAL T-shirts and a copy of "Decadence" in limited digipak edition. In addition to these items, the very best of the three remixers will get a set of Bose QuietComfort headphones and his remix will be included on NOTHNEGAL's next album!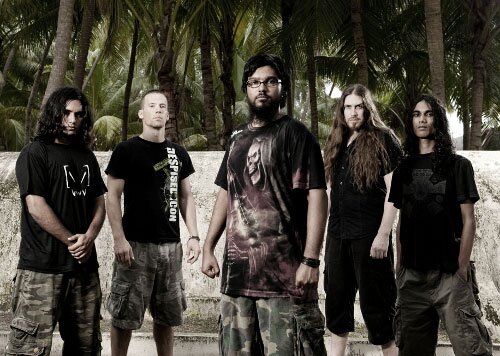 "Decadence" is available for pre-order on Season of Mist's e-shop as a limited digipak edition. Each copy from the first pressing of the album will come with a unique code that can allow you to win a trip to the Maldives! For more information, please write to contests@nothnegal.net.
View Nothnegal