VIPASSI – New Signing – September 7, 2016
Posted on September 7, 2016
Season of Mist are proud to announce the signing of VIPASSI. This new band is the brainchild of guitarist Ben Boyle and members of dark progressive shooting stars NE OBLIVISCARIS. The Australian instrumental prog collaborators will release their next full-length on the label.

Regarding the signing, the band comments collectively: "We are extremely proud to announce our partnership with Season of Mist. We cannot express how humbled we are to be welcomed as part of a roster and label that we have so much respect for, being familiar with their passion and work ethic for forward thinking music through their existing ties with NE OBLIVISCARIS. It was a simple and intuitive decision that this is the ideal place for VIPASSI."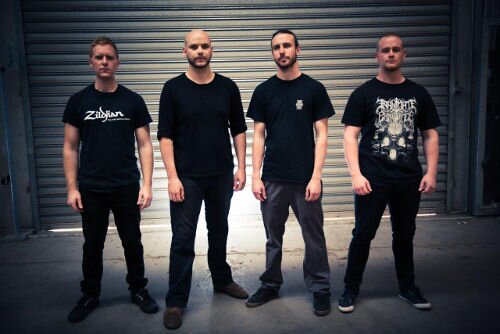 VIPASSI was birthed in 2009 by Australian guitarist Ben Boyle members of dark progressive outfit NE OBLIVISCARIS, beginning a long journey of writing and rehearsing. They soon settled on an instrumental style that captured the openness desired to allow any listener to interpret and connect with the material subjectively. Their project represents a desire to explore beauty and darkness in all its shades, through melodic and complex compositions that are bemused in themes of the struggles of the human experience, exploring nature, spirituality and science.
Line-up
Ben Boyle: guitars
Dan Presland: drums
Brendan Brown: bass
Benjamin Baret: lead guitar
Join VIPASSI on their official Facebook page.
View Vipassi