VIPASSI – Sunyata – October 31, 2016
Posted on October 31, 2016
More information about Sunyata
VIPASSI have unveiled the first track taken from their forthcoming album 'Sunyata'. The debut of the Australian instrumental collective featuring members of NE OBLIVISCARIS will be out in stores on January 20th.
The track 'Benzaiten' is now exclusively streaming via the official media partners below.
Metal As Fuck (AU)
Spark (CZ)
Metal Hammer (DE)
La Grosse Radio (FR)
Lángoló Gitárok (HU)
Metal Wani (IN)
Metal Italia (IT)
iO Pages (NL)
Kvlt (PL)
Ultraje (PT)
Prog (UK)
Artwork and track-list of 'Sunyata' can be viewed below.
Gaia
Benzaiten
Jove
Sum
Elpis
Paradise
Samsara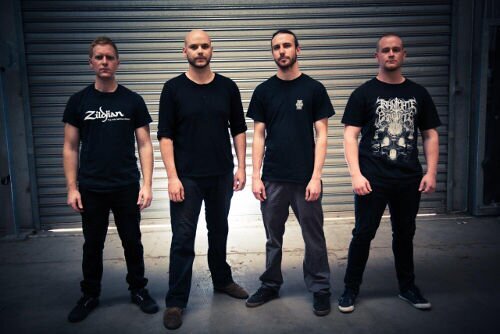 Regarding their track, VIPASSI comment: 'Benzaiten' is the goddess of everything that flows: water, time, words, speech, eloquence, music and by extension, knowledge. 'Benzaiten' also happens to be the very first track composed by VIPASSI, which kick-started and affirmed our sound as well as the direction of our journey with this project, acting almost as a mission statement; honoring our love for extreme music and melody, capturing the ebb and flow of everything that inspires us to create. So, it is fitting it be the first piece released through our new home at Season of Mist."
'Sunyata' can now be pre-ordered from the Season of Mist shop.
Join VIPASSI on their official Facebook page!
View Vipassi