VIPASSI – Sunyata – November 29, 2016
Posted on November 29, 2016
More information about Sunyata
VIPASSI have unveiled the second song taken from their forthcoming album 'Sunyata'. The debut of the Australian instrumental collective featuring members of NE OBLIVISCARIS will be out in stores on January 20th.
The track "Jove" is now exclusively streaming via the official media partners below.
Heavy Mag (AU)
Metal.de (DE)
Diablorock (ES)
Metalliluola (FI)
Metalnews (FR)
Kronos Mortus (HU)
Metaljesus Magazine (IN)
Rock'n'Reel Reviews (UK)
Artwork and track-list of 'Sunyata' are revealed below.
Gaia
Benzaiten
Jove
Sum
Elpis
Paradise
Samsara
Regarding their track, VIPASSI comment: "Our song 'Jove' is a meditation on religion and dogma, its separation from faith, its effect on our history and perception of morality, and ultimately, the corruption and conflict it begets. Faith at its core, is a beautiful thing, which over time, has been clouded by crooked and misguided credo. This song is a counterpoint to 'Benzaiten', our previous track's themes of knowledge and science, and how these things can be at odds with the obtuse nature of organized religion."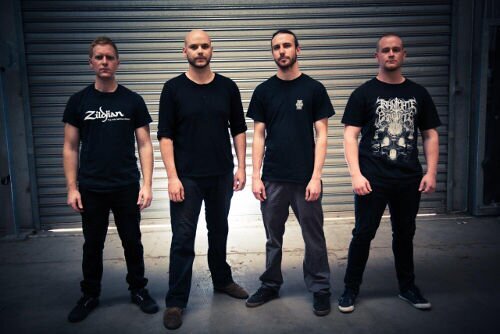 'Sunyata' can now be pre-ordered in various formats from the Season of Mist shop.
Join VIPASSI on their official Facebook page!
View Vipassi