VIPASSI – Sunyata – December 20, 2016
Posted on December 20, 2016
More information about Sunyata
VIPASSI have released the third track taken from their forthcoming full-length 'Sunyata'. The debut of the Australian instrumental collective featuring members of NE OBLIVISCARIS will be out in stores on January 20th. The song "Elpis" is now exclusively streaming via the official media partners below.
Metal-Roos (AU)
Friedhof Magazine (ES)
Horns-Up (FR)
Zware Metalen (NL)
Musick Magazine (PL)
Zero Tolerance (UK)
Artwork and track-list of 'Sunyata' are revealed below.
Gaia
Benzaiten
Jove
Sum
Elpis
Paradise
Samsara
VIPASSI were birthed in 2009 by guitarist Ben Boyle and members of Australian shooting stars NE OBLIVISCARIS, which marked the beginning of a long journey of writing and rehearsing. They soon settled on an instrumental style that captured the openness aimed for to allow any listener to interpret and connect with the material subjectively. Their project represents a desire to explore beauty and darkness in all its shades, through melodic and complex compositions that are bemused in themes of the struggles of the human experience, exploring nature, spirituality and science. With 'Sunyata', VIPASSI offer such a rare album that combines ecstatic technical virtuosity with a love of creating atmospheric soundscapes, sparkling melodies, and captivating passages.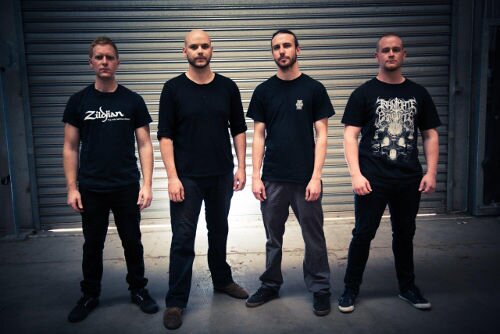 'Sunyata', can still be pre-ordered in various formats from the Season of Mist shop.
Join VIPASSI on their official Facebook page!
View Vipassi