KEN MODE – Loved – March 13, 2019
Posted on March 13, 2019
More information about Loved
Canadian noise rockers KEN mode will be embarking on a North American tour this spring. The full list of tour dates is presented below.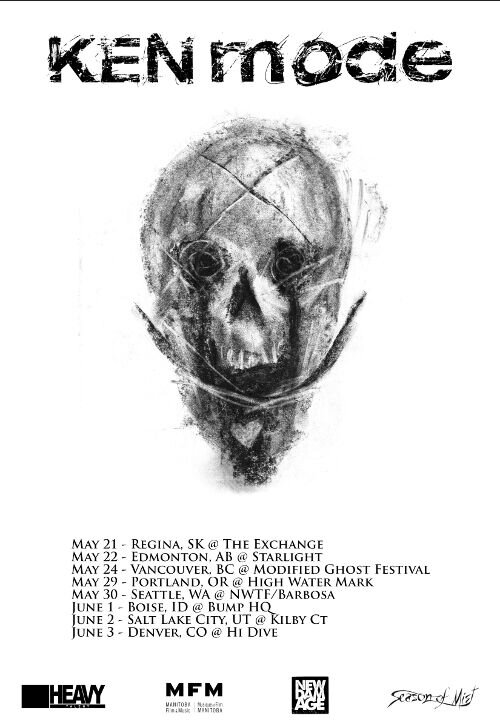 KEN mode Tour Dates:
03/16: London, ON @ Richmond Tavern (JUNOfest)
04/20: Winnipeg, MB @ The Park Theatre (Manitoba Metal Fest)
05.21: Regina, SK @ The Exchange
05.22: Edmonton, AB @ Starlight
05/24: Vancouver, BC @ Rickshaw Theatre (Modified Ghost Festival)
05.29: Portland, OR @ High Water Mark
05/30: Seattle, WA @ Barboza (Northwest Terror Fest)
06.01: Boise, ID @ Bump HQ
06.02: Salt Lake City, UT @ Kilby Ct
06.03: Denver, CO @ Hi Dive
Additionally, KEN mode have been nominated for a JUNO Award in the Metal/Hard Rock Album of the Year category. KEN mode previously won the JUNO in 2012, and have a total of four nominations under their belt.KEN mode will be touring in support of their JUNO-nominated album, 'Loved,' which was released in August 2018 via Season of Mist. The record is still available in the Season of Mist shop.
Join KEN MODE on their official Facebook page.
View KEN mode