ROTTEN SOUND – Suffer to abuse – March 29, 2019
Posted on March 29, 2019
More information about Suffer to abuse
ROTTEN SOUND have kicked off their European tour with IMPLORE. The tour started on Monday, March 25 in Bratislava and will continue to wreck havoc through 10 more countries before the final curtain on Royal Metal Fest in Denmark, on April 6.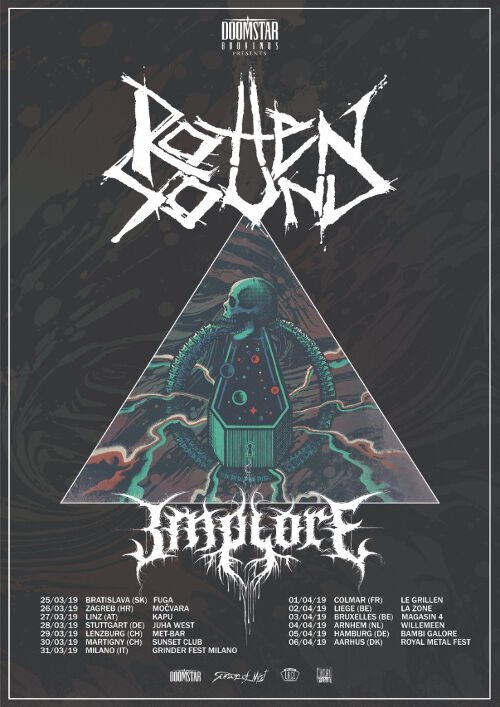 ROTTEN SOUND + IMPLORE
29 Mar 19 Lenzburg (CH) Met-Bar
30 Mar 19 Martigny (CH) Sunset Club
31 Mar 19 Milano (IT) Grinder Fest
01 Apr 19 Colmar (FR) Le Grillen
02 Apr 19 Liege (BE) La Zone
03 Apr 19 Bruxelles (BE) Magasin 4
04 Apr 19 Arnhem (NL) Willemeen
05 Apr 19 Hamburg (DE) Bambi Galore
06 Apr 19 Aarhus (DK) Royal metal fest
ROTTEN SOUND will be touring in support of their latest EP 'Suffer to Abuse'. The EP is still available in the Season of Mist shop.
Join ROTTEN SOUND on their official Facebook page.
View Rotten Sound