GHOST BRIGADE's highly anticipated third album will be released in one month from now! The limited edition box set of "Until Fear No Longer Defines Us" will be available in two different versions: one for guys and one for girls! Here are the contents:
CD in Digipak including poster
T-shirt (girlie shirt with deep V-neck for the female edition)
Leather bracelet with GHOST BRIGADE logo and "Until Fear No Longer Defines Us" title (slimmer and shorter for the female edition)
Postcard hand-signed and hand-numbered by the band
3 metal button badges on a carton board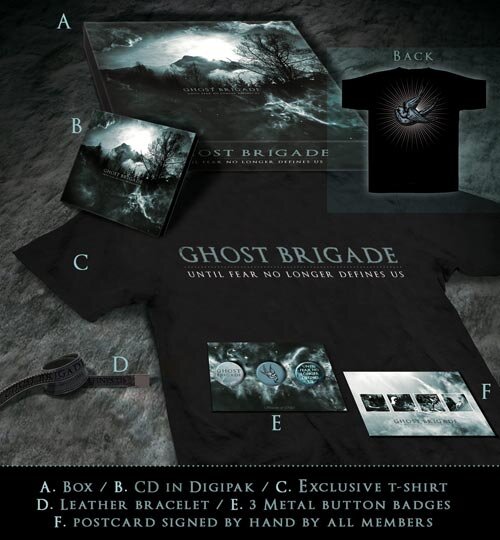 Below is a picture of the band hard at work, signing the postcards. For the record, one of them has been numbered 22.22/500. If she/he is a fan, the lucky finder should take the hint…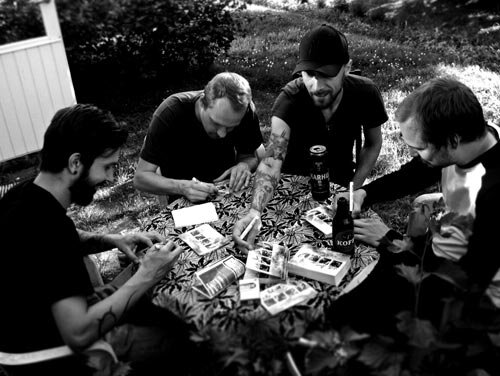 On other news, French artist Fursy Teyssier (LES DISCRETS) is currently working on a digital animation for the "Clawmaster" song. The video should be ready by the time the album hits the stores. Follow the work in progress on Facebook!
"Until Fear No Longer Defines Us" will also be available as CD digipak limited to the first pressing and double gatefold coloured vinyl with digital download card. All editions are available for pre-order on Season of Mist's e-shop.
View Ghost Brigade