GHOST BRIGADE – IV – One With The Storm – August 20, 2014
Posted on August 20, 2014
More information about IV - One With The Storm
Critically acclaimed Finnish heavy-rock act GHOST BRIGADE are back! The band just announced the title of their forthcoming album, which is 'IV – One With The Storm'. GHOST BRIGADE's aptly named fourth full-length has been set for a November 7th release (November 11th in North America).
'IV – One With The Storm' will be available in various formats, including a collector's edition. Pre-orders will start on the Season of Mist e-shop in a couple weeks.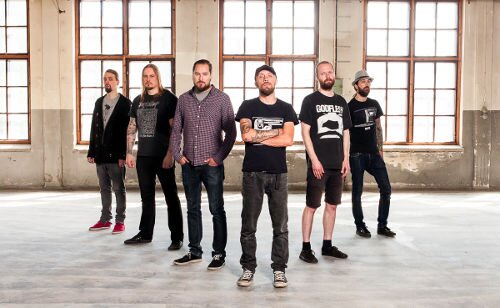 GHOST BRIAGDE are offering the track "Clawmaster" as a free download at their Bandcamp page. The song is taken from the band's latest full length, 'Until Fear No Longer Defines Us'; which is streaming now at the GHOST BRIGADE Bandcamp page and available in CD, Double LP with a download card, and digitally.
GHOST BRIGADE have been previously featured in the latest installment of Decibel Magazine's Blog: Top 5 Bands You Need to Hear.
View Ghost Brigade