GHOST BRIGADE – IV – One With The Storm – October 2, 2014
Posted on October 2, 2014
More information about IV - One With The Storm
Critically acclaimed Finnish melancholic metal band GHOST BRIGADE have released the third video teaser video in an ongoing campaign leading up towards the release of their highly anticipated new full-length 'IV – One with the Storm', which has been scheduled for release on November 7th (November 11th in North America). The clip, featuring music taken from the new album, can be viewed here.
The first trailer can be seen here and the second one is here.
Wretched Blues
Departures
Aurora
Disembodied Voices
Electra Complex
Stones And Pillars
Anchored
The Knife
Long Way To The Graves
Elämä On Tulta
'IV – One with the Storm' will be released as a Digipak CD with bonus tracks, deluxe clamshell box with double LP and bonus 7″, various coloured LP formats, regular CD, and merchandising. The bonus tracks on the limited Digipak and the bonus 7″ are remixes of "Long Way To The Graves" and "Disembodied Voices" by Jonny Wanha, who previously remixed "In the Woods" (from previous album 'Until Fear No Longer Defines Us') in 2012. All formats are now available for pre-order!.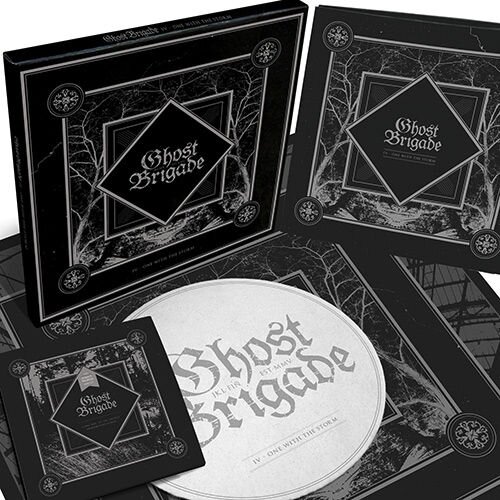 View Ghost Brigade